Unlocking Masternode Coins from the Desktop Wallet
In order to be able to send or move coins locked in a Masternode, it is necessary to unlock them first. To do this, open your desktop wallet, and select from the "Tools" drop-down menu the option "Open Masternode Configuration File".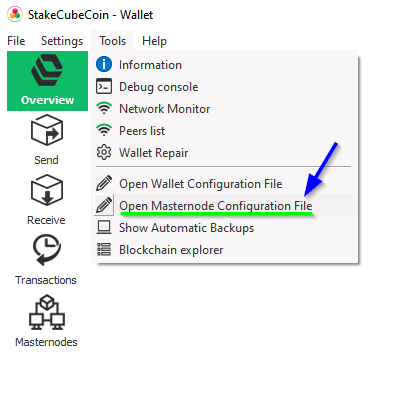 Once it opens, find the line that contains information about the masternode you want to delete. Now there are two options, you can either delete this line or insert # as first character for that line to comment it out.
In this example we delete the line of scc_mn034.

And here we insert # at the start of the line.

After you have done that, simply save the file and restart the wallet so that the changes are processed. Once your wallet has fully synchronized your coins will be shown as available.